Photo Highlights
Below you can explore the picture galleries from highlighted events at Glading Church.
Pastor's Baby Shower
We threw a surprise baby shower for Pastor Samantha. She was showered with love from both our congregations. We had a potluck lunch, opened presents and cut the cake. It was a beautiful afternoon. Thanks to everyone who was there!
Guatemala Presentation
Our Guatemala missionaries presented their trip over a potluck lunch in October. We heard about the people they met and the world they saw; and we learned about issues affecting Guatemala like climate change, immigration, and mining and how God is moving through the church in powerful ways.
Session Retreat
Our fearless leaders retreated to vision and dream about the future of Glading Church. Each of our elders has unique gifts to offer, and together we were led by the Holy Spirit. Stay tuned for some of these dreams being realized this year...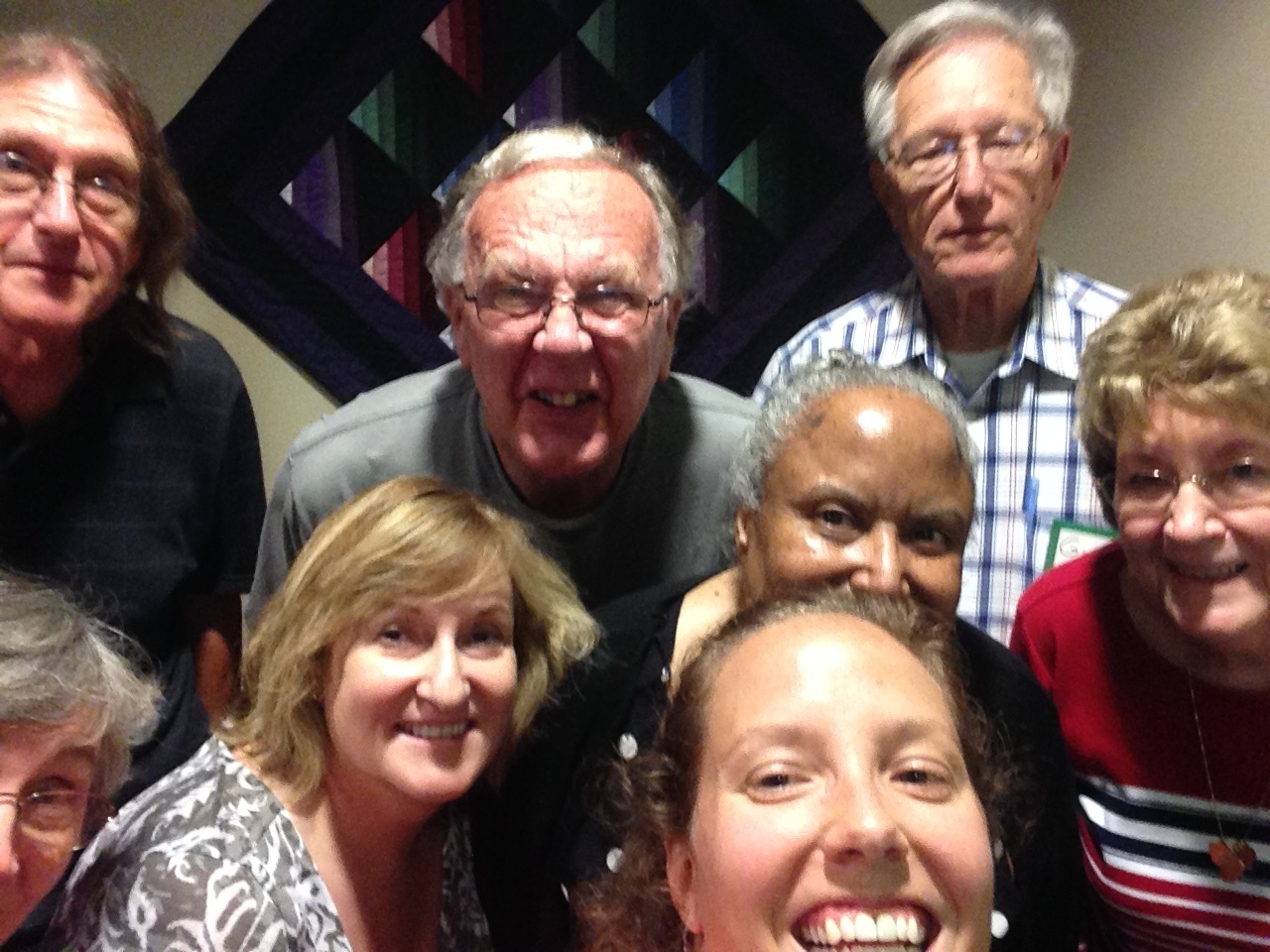 Parent Cafes
Turning Points for Children, one of our mission partners, hosts a monthly Parent Cafe on the 4th Tuesday of the Month in Reid Hall. Parents come to be served a meal, and have their children watched while they enjoy conversation and learning about parenting. Our Parent Cafes teach about 5 protective factors of parenting: Social Connections, Parental Resilience, Knowledge of Parenting and Child Development, Concrete Support in Times of Need, and Social and Emotional Competence of Children. Sometimes, we have Family Nights, where the family gets to play together: bowling, or game night, or movie night.
Church Art
Our church is home to several artists. They have enjoyed sharing their gifts of creativity with our congregation to honor God. Check out some of these shots of artwork around our church.
Young Adults
Our young adult community is newer to Glading Church. We spend time together doing fun things around the city of Philadelphia: Union games, Dave and Busters, Sixers games. We are led by Pastor Samantha and she invites us into her home for Christmas events like cookie decorating and card making. It's so important to have a group that supports you, will listen, and helps you connect with God.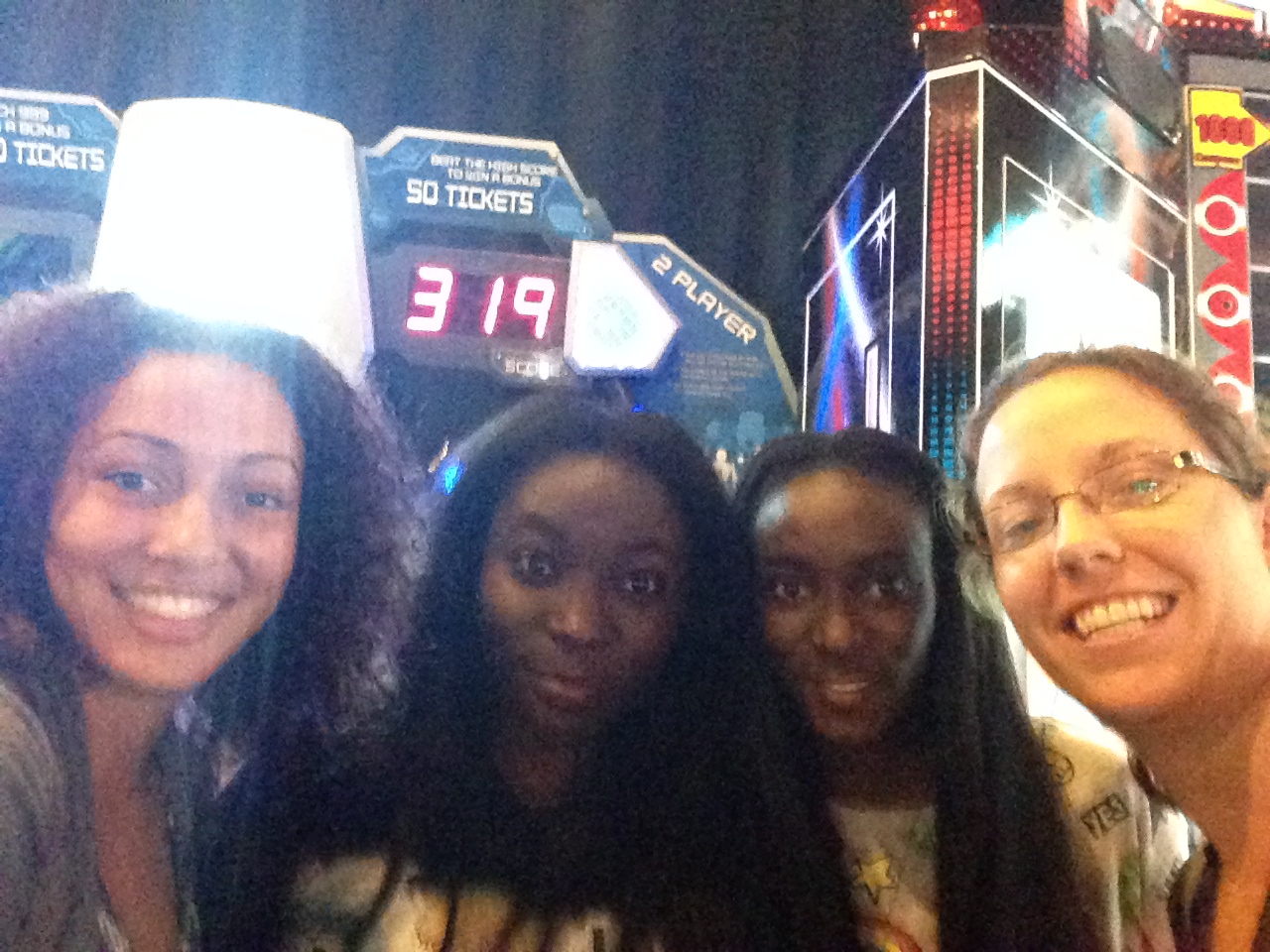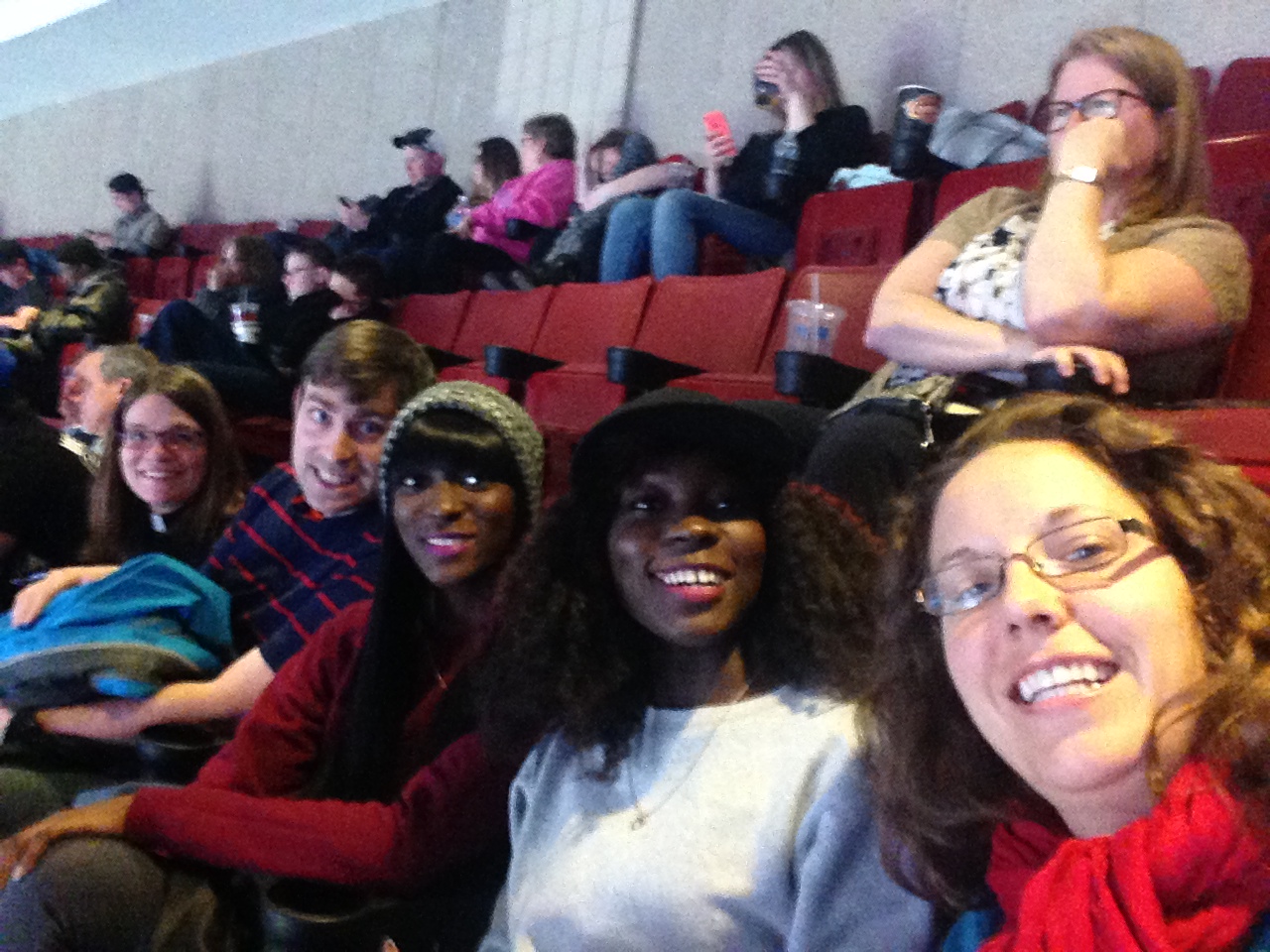 Potlucks
One of our favorite traditions are our potluck lunches. About 5 times a year, we all gather for lunch together. We have some excellent cooks and bakers amongst us, and we enjoy eating good food together. All are invited, whether you've remembered and had time to make something or not.
Pentecost Picnic
Our church picnic is one of our favorite traditions with our English and Hungarian families together. We grill out hotdogs and hamburgers, and everyone makes a dish. We eat in the breezeway between our sanctuary and our gym. We usually barely have enough room for everyone. The weather is always nice (praise God!), and the kids get to play in the gym.
Deacon Dinner
Our Deacons host a dinner for the folks and their families who have been on the prayer list for the past year: those who have been healing, grieving, hurting, or struggling. It's a nice time to come together and have one night that is fun, with the people who pray for you.
Phillies Game
Every summer, we go to a Phillies Game. We meet at the church, drive down together, and get to sit all together. We love to cheer them on, some of our group keep the stats, and we cheer as our church name comes up on the Megatron. Our record is about even, wins and losses for when Glading is at Citizens Bank Park, but the rain has never beat us out! God answers prayers!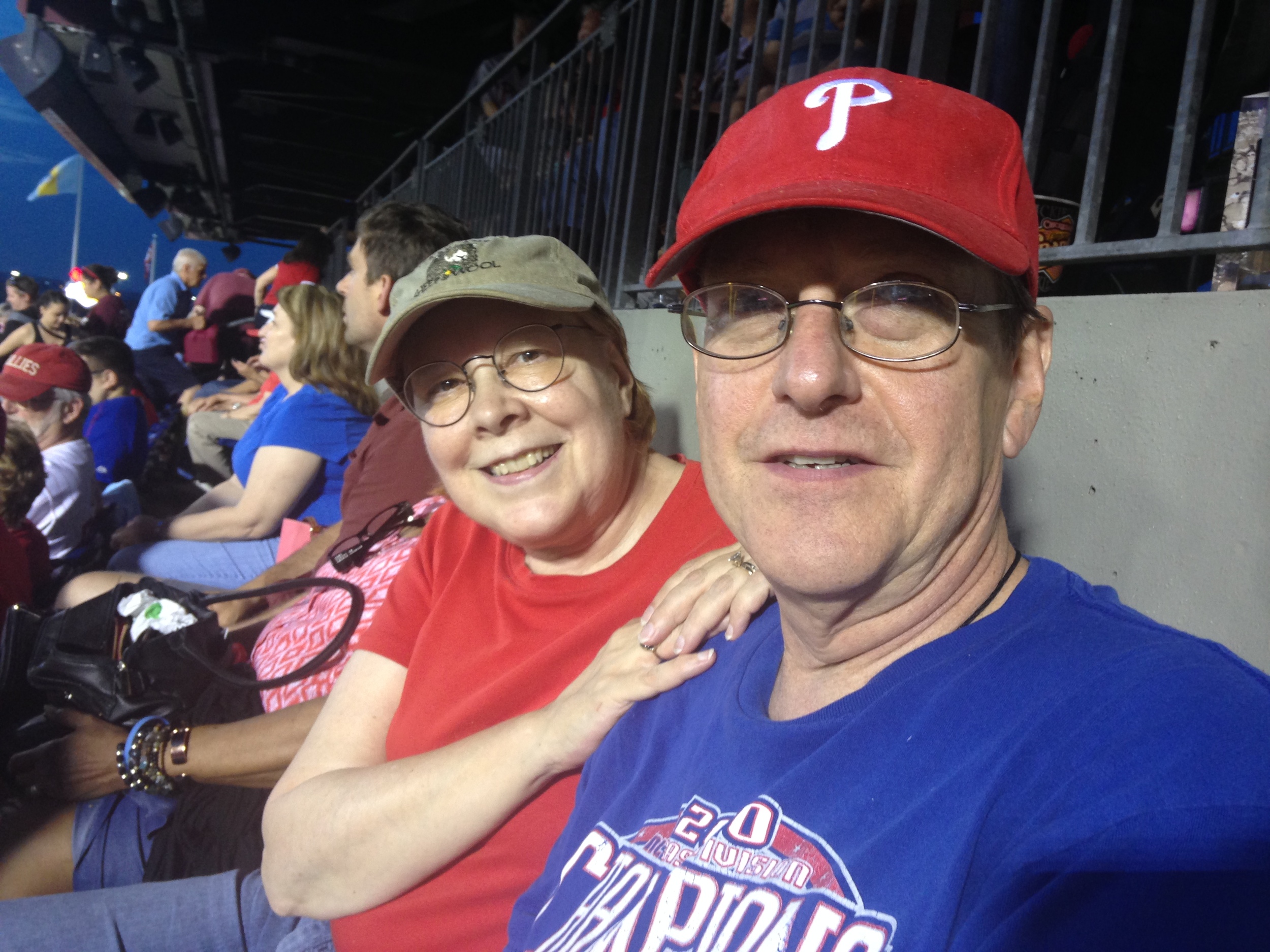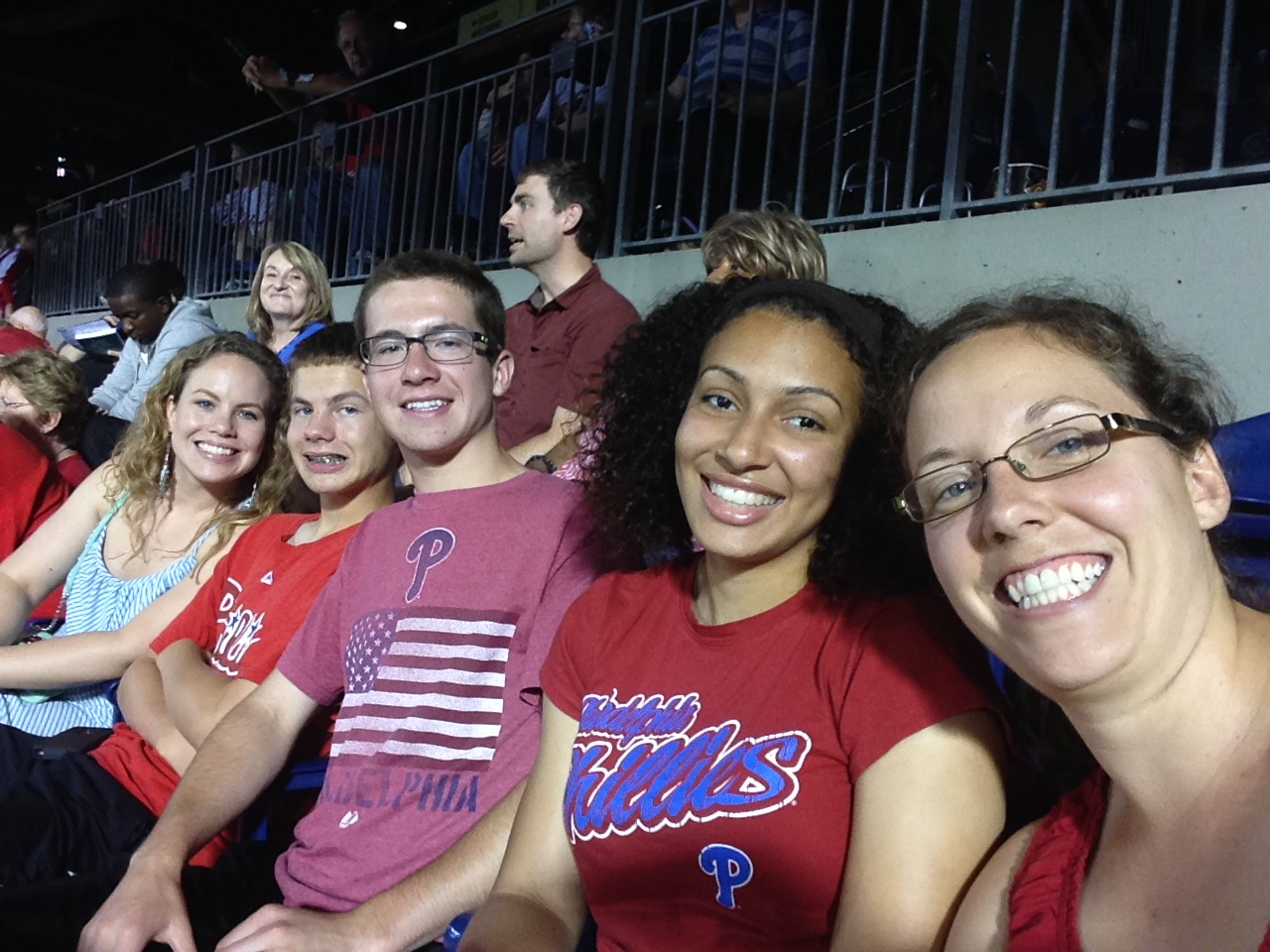 Hungarian Centennial Anniversary
The Hungarian Reformed Church celebrated 120 years (1894-2014). There was a service of thanksgiving at Free Magyar Reformed Church in Trenton, NJ, where our own Pastor Ujj also pastors. We gave remembered historical milestones, we gave thanks for the people who have poured into this church, and we reaffirmed our charter covenant.
Installation
Our Pastor was installed and officially became our pastor in September of 2014. The service was led by presbytery leaders, local pastors of neighboring churches, community partners, and pastor-friends of Samantha's. Our church hosted a delicious dinner afterwards honoring Samantha. We are so happy she's with us.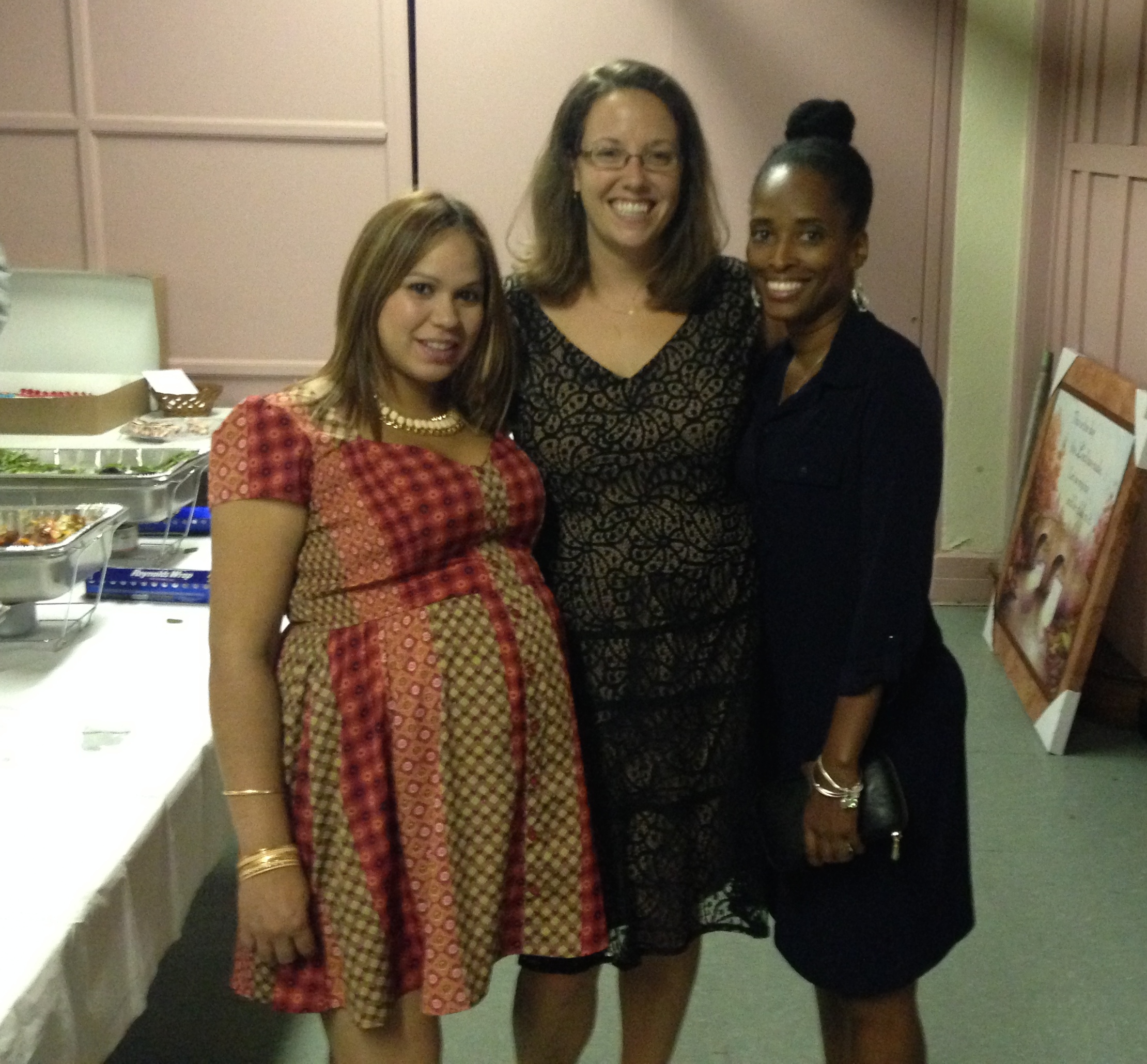 House Warming
Our Pastor and her husband, Andrew, bought a house in the neighborhood. The Hudsons invited us to celebrate with them at their House Warming Party. We enjoyed showering them with gifts, and blessing their new home.
Easter Egg Hunt
Together with Turning Points for Children, we host an Easter Egg Hunt. Families come out to decorate their own bags, and then hunt for the eggs that our elders and the TPC leaders have hidden on Glading's front yard. All ages are welcome.
Christmas Hymn Sing
Every Advent season, we gather at one of our potluck lunches and stay for a hymn sing, singing our favorite Christmas carols, and learning some new ones, too. Instruments get passed out, and everyone plays Trivia about the songs. We even have our own *slow* dance to Joy to the World.